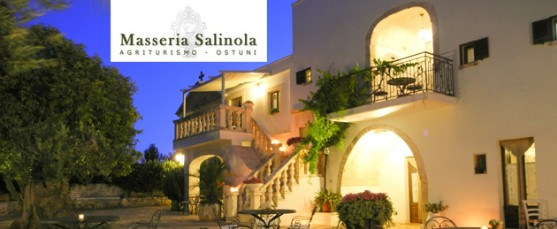 Address
: c.da. Salinola - Strada provinciale per San Michele Salentino Km 1.5 Ostuni (BR)
Phone: 0831 308330 /
338 8542377
WELCOME TO MASSERIA SALINOLA, APULIA, SOUTHERN ITALY.
Inside the relaxing quietness of Apulian countryside, among between verdant hills, centuries-old olive trees and a crystal clear sky, rises in all its white splendour the 16th-century Masseria Salinola, an old fortified farm and a very special place where you can spend your holiday in Apulia.

Send us your request to check availability.